Locally Owned & Operated
We specialize in maintaining, servicing, repairing and replacing residential and commercial HVAC equipment.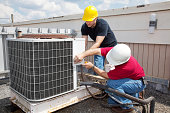 What We Do
No matter the size and scope of your project, our local company will provide heating and cooling assistance for your unique system and an exceptional customer experience, guaranteed.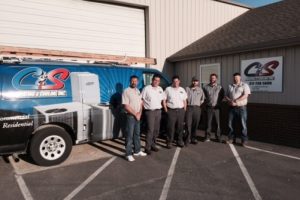 Who We Are
We are a locally-owned and operated HVAC company, located in Franklin, IN. Our owners have proudly been serving Johnson County and the surrounding area since 2008.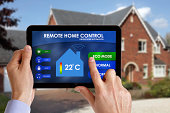 What We Offer
We provide a great variety of incredible products. With our help, you'll get exactly what you need for your system, and the expertise to explain its installation function, and maintenance.
Our Goal is to Serve You
Our technicians do not work on commissions, "spiffs" or bonuses; PERIOD. Our goal is to serve you with the highest levels of integrity, morals and craftsmanship.
Services
New Installation

Upgrade or Replacement

Indoor Air Quality

Duct Cleaning

Preventative Maintenance

Repair Service

Service Agreements

Extended Warranties

Sheet Metal Fabrication
Products
Air Cleaners

Air Conditioners

Carbon Monoxide Detectors

Duct Free Systems

Fan Coils

Garage Heaters

Gas Furnaces

Geothermal

Heat Pumps
Humidifiers

Hybrid Heat

Mitsubishi Electric Systems

Packaged Units

Thermostats

UV Lights

Ventilators

Zoning
We Offer Options, Solutions & Knowledge
With over 32 years of combined experience, we want to ensure that you receive the options, solutions and knowledge based on your individual needs